Meet the Doctor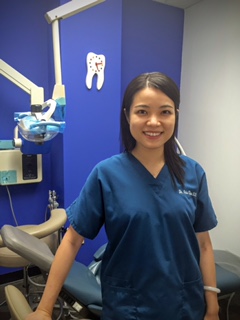 Sonria Dental Art

is a group of Dentists, dental assistants and dental technicians, with more that twenty years of experience.
Dr Iris Chan

attended Binghamton University in New York, she earned her Bachelor of Science degree in Chemistry in 2007.
Dr Chan graduate from university of Buffalo with her Doctor of Dental Surgery Degree. She is board certified and has been practicing in Maryland state since 2012. She is currently the head dentist at Sonria Dental Art and has been with the practice since its inception.
DR CHAN IS CURENTLY PARTICIPATING DENTIST AT USA NAVY.

2416 Blueridge Ave Ste 208
Silver Spring, MD 20902
(240) 242-3723